Shopping Cart
Your Cart is Empty
There was an error with PayPal
Click here to try again
Thank you for your business!
You should be receiving an order confirmation from Paypal shortly.
Exit Shopping Cart
Proper belly button piercing aftercare is needed to heal your "brand new" navel piercing. The faster your new piercing heals, the sooner you can try new belly rings! There are three stages in the healing process:
Stage One: The Inflammatory Stage. Your new piercing is an open wound. Bleeding, swelling and tenderness are all expected.
Stage Two: The Growth phase. This can last several months when you get a Belly Piercing. In this p...
Read Full Post »
Do you wish to experiment with your look and add some glamour? There are many ways you can achieve this. Going for a different hair-cut or experimenting with some different make-up techniques. But how about going for an eyebrow piercing?Have doubts in your mind? Let us find out what eyebrow piercing is all about, the risks and precautionary measures.
What is Eyebrow piercing ?
Read Full Post »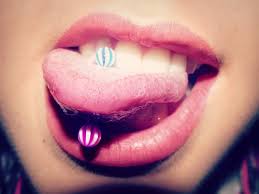 Properly caring for your tongue piercing minimizes the risk of developing complications associated with infection and improper care regimens. A tongue piercing typically heals in just 2 to 4 weeks. Investing the extra time caring for the piercing during this period ensures you can resume your usual oral activities as quickly as possible.
Care for your newly p...
Read Full Post »
/